Avid cruisers are just itching to get back on the water. I know I am. And the good news is that we can cruise right here in the United States! Ahhhhhh, YES!
American Queen Steamboat Company cruises America's rivers right here in our backyard and most of us have never noticed. What are the benefits of cruising in the U.S.? Pull up a chair and sit a spell. I'll tell ya all about it.
No Passport Needed
Since you're staying in the U.S., you won't need a passport for this cruise. American Queen Steamboat Company cruises the Pacific Northwest on the Snake and Columbia Rivers, the old South on the Lower Mississippi River, America's Heartland on the Upper Mississippi River, the Midwest along the Ohio River, and the rhythm of the South on the Tennessee and Cumberland Rivers. No matter which river you choose, you'll never leave the United States.
Close to Home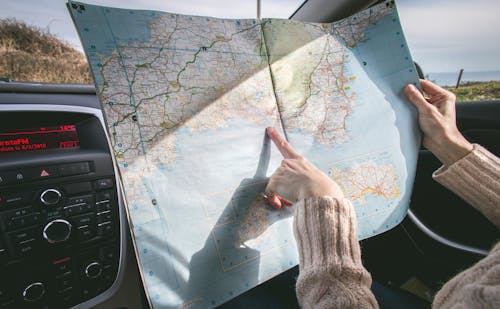 Many people don't like flying, especially in the current world we are living in. When you book a cruise on American Queen Steamboat Company, you can drive to your embarkation port. When you book a round-trip or back-to-back cruise, your car will be waiting for you when you disembark the steamboat. Looking at a cruise that starts in one city and ends in another? We'll work with you to get you back to your starting point to pick up your car. Honestly, though…doesn't a back-to-back cruise sound more fun? And you won't need to add an international plan to your cell phone.
Back in Time
Go back in time on a vintage paddlewheel steamboat without giving up any modern comforts. You'll feel like you've traveled back in history as you board the boat for the first time. Attention to detail in every way, including artwork, crown moldings, and a genuine, fully functional paddlewheel to name just a few. Don't worry, formalwear is not required. The dress code is country club casual.
Feel history come alive as you follow the path of Lewis & Clark when they sought out the Northwest Territory or when you visit the hometown of Mark Twain and see what inspired his most popular writings. Take a walk down Beale Street in Memphis, Home of the Blues and the Birthplace of Rock 'n Roll, and feel the vibes of Elvis. Whether you're a Civil War buff, a history buff or a music lover, American Queen Steamboat Company has the right cruise for you.
American Owned and Operated
Each steamboat is flagged right here in the U.S. of A. and 100% staffed with an American crew. Each boat has its own Riverlorian™ onboard to tell stories, give information of the area you are visiting, or just sit and talk with you about this great nation of ours. Some even dress the part, like the Mark Twain impersonator who sits on stage to give his lecture like he's telling you one of his stories.
Local Cuisine
Attention, Foodies! What's the best part about cruising? Yes, seeing all the different destinations is great. But we all know the food is what everyone looks forward to. No matter where you are, you can usually tell the region you are in by what's on the menu. Germany, France, New England or the Caribbean, every region has its own specialty. Where is the best place for Dungeness crab? The Pacific Northwest, of course. AQSC has you covered. What's the difference between Cajun and Creole? Book a cruise on the Lower Mississippi and find out. BBQ, fresh salmon, strawberry shortcake, biscuits and gravy, sweet tea…is anyone else's mouthwatering right now? Special diets are not a problem so bring your appetite!
There are so many benefits to cruising on American Queen Steamboat Company and I've barely touched the tip of the iceberg. If you've got a club or group of friends who would like to book a Special Events cruise, if you've ever wanted to experience America while learning and experiencing more about our own history along the way, this effortless journey is perfect for a couple, a multi-generational family reunion or your club.
River cruising in the USA is full of American Spirit and so am I.  When you start contemplating your first cruise on the rivers of America, I hope that your journey leads you to my door.  I am a certified USA river cruise expert.  When you're ready, I am here.
Lisa Collins
Enjoy The Journey